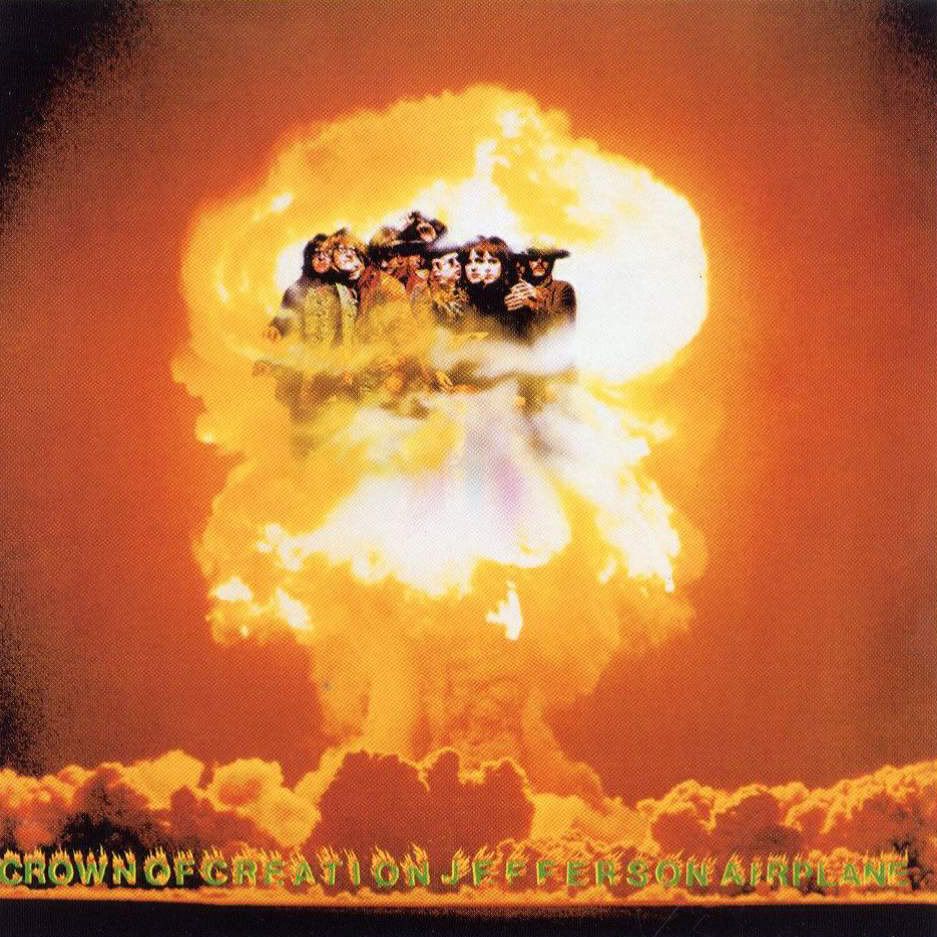 Earth Day has me feeling a little apocalyptic, and why not?
Few tracks from the '60s evoke the sound of doom as well as Kantner and Balin's "The House at Pooneil Corners" from this, the mighty Airplane's fourth record,
Crown of Creation
. This album has the virtue of containing some of my favorite Jefferson-family songs.
This remastered version sounds terrific. The stereo separation as well as clarity of the instrumental tracks reveals a lot of detail, especially in the layers of guitars. This edition also includes five bonus tracks (four listed and one "hidden")...
Original Tracks:
Lather
In Time
Triad
Star Track
Share a Little Joke
Chushingura
If You Feel
Crown of Creation
Ice Cream Phoenix
Greasy Heart
The House at Pooneil Corners
Bonus Tracks:
Ribump Ba Bap Dum Dum
Would You Like a Snack?
Share a Little Joke
The Saga of Sydney Spacepig
Hidden Track:
Candy Man
Plus a little extra from the Dervish...
Download:
Jefferson Airplane -
Crown of Creation
for much more music check out the burning dervish facebook page and the idervish android app...